About the Sukal Skin Institute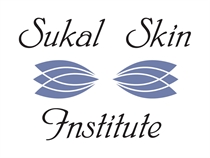 2900 North Military Trail, Suite 100, Boca Raton, FL 33431
and in July, 2022 at Park Vista Place at
7980 South Jog Road, Suite 100, Lake Worth, FL 33467
. The practice is a state-of-the-art full-service dermatology treatment center serving all of Palm Beach County and surrounding areas. Appointments can be made by calling the Boca Raton office at
(561) 245-8877
or the Boynton Beach/Lake Worth office at
(561) 245-5577
and speaking with our friendly staff. Your doctor's office can also fax biopsy reports and other relevant information to us at
(561) 322-3920
or at
(561) 245-6300
.
Come meet
Dr. Sean Sukal,
his awesome nurse practitioner,
Lori Fordham Bass, ARNP
, and see the difference. We specialize in excellent
full body skin exams
, all non-invasive
cosmetic
treatments including a variety of
fillers
,
botox
, and
laser treatments
, as well as in house
Mohs Micrographic Surgery
and
Reconstruction Repair
after Mohs Surgery all done under one roof by our
Fellowship-trained Mohs Surgeon
, Sean A. Sukal, MD, PhD.
Laser Treatments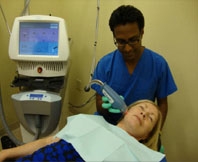 Laser treatments are a very attractive option for many patients as they are non- or minimally-invasive outpatient procedures. This leads to a shorter recovery time and reduced risks of complication. We treat
facial redness, broken blood vessels, brown spots, wrinkles and sun damage
effectively with Lasers we carry in our office.
Read more about laser treatments
Mohs Micrographic Surgery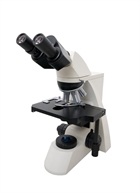 Mohs Micrographic Surgery is a highly effective treatment option for non-melanoma skin cancer. This procedure can remove both Basal Cell Carcinoma (the most common form of skin cancer) and Squamous Cell Carcinoma cancer tissue with success rates above 98% while leaving the healthy skin surrounding the cancer mostly unharmed. Dr. Sukal is a sub-specialist trained in this area and has a wealth of experience performing Mohs surgery procedures.
Read More About Mohs Surgery for Skin Cancer
What's New

Dermal Needling, a new method of treating acne scarring, wrinkles and sun damage with a simply inexpensive office treatment with minimal to no down time, using our new device, the SKIN PEN™.



Ultra Violet Phototherapy, using a whole body UV light box can deliver Narrow-band UVB, UVA, or PUVA treatments for addressing serious dermatologic conditions such as moderate to severe psoriasis, eczema, mycosis fungoides, and multiple other severe skin conditions. Our new unit is a state-of-the-art Daavlin Phototherapy unit, made by the leader in phototherapy, a company that has a long history of excellence and reliability in phototherapy, delivering the best treatments for our patients.